About James Hart Solutions Equine Herbals Range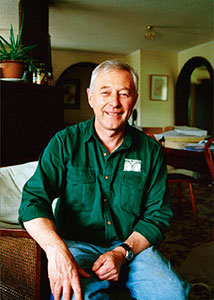 Herbs for horses
The James Hart Solutions Equine Herbals range of products are  unique in that from inception they were developed and formulated by qualified Herbalists. This has ensured top quality, efficacious extracts which are not only made from human medicinal grade herbs but also manufactured to human standards.
The Equine Herbals range was started by James and Vanessa Hart both are qualified herbalists and professional members of the New Zealand Association of Medical Herbalists, and are considered pioneers in herbal manufacturing and natural health formulations for humans and animals.
As well as their herbal knowledge and manufacturing ability, James and Vanessa
have wide experience in the horse industry, having bred competition horses since 1983, and in animal health having been farmers (including cattle, sheep, goats, dogs, cats and rabbits). Their horse stud has produced a number of successful horses that have represented their country.
James Hart was a regular contributor for the NZ Horse and Pony magazine and is one of NZ Horse and Pony magazine's panel of experts. Vanessa was a regular contributor for the Avena Magazine, the official Journal for the New Zealand Association of Medical Herbalists.They are semi retired and continue as advisors to the business.
Botanical Resources Limited continues to manufacture and supply a wide range of herbal products to health professionals, pharmacies, health food shops, veterinarians, tack shops and national retail outlets.
James Hart Solutions Equine Herbals are used internationally, by riders and horse owners of all levels, across all disciplines, and by stables and horse studs of all sizes. Equine Herbals products can be used by all equine disciplines and were used in Peter Jackson's block buster movie trilogy 'The Lord of the Rings' where horses played a central role in its massive international success.
The was innovative in that it was based on liquid extracts as opposed to the more common dry herb preparations. With little encouragement the products rapidly gained a reputation as quality reliable and efficacious supplements.
You want the best for your horse and James Hart Solutions aims to provide the best possible range of supplements. We understand that you want quick tangible results from supplements. This can only be achieved by using premium natural raw materials and proven manufacturing techniques developed over three decades.